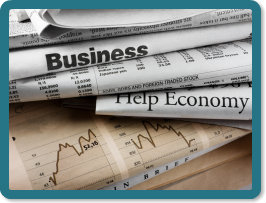 News & Press Releases
This is where you can stay up-to-date with all the latest news from your credit union. Click on any of the articles below to see what is new.
New Technology and how it affects you
We have some exciting news to tell you about. On April 1, 2015, MountainCrest Credit Union will be converting to a new core system, with the goal of better serving you, our valued member. The new system will enable us to offer you enhanced products and services, and lay the foundation for future technological advances.
To best prepare for this upgrade, it will be necessary for all MountainCrest Credit Union locations to close Wednesday, April 1st and remain closed until Saturday, April 4th. In order to minimize the impact of the conversion on our membership,we will re-open, with special weekend hours, on Saturday, April 4th, from 8:30am-5:00pm. Online Banking and Bill Pay will be unavailable from 1:00pm, Tuesday, March 31st, until Saturday, April 4th. We apologize for any inconvenience this may cause, and assure you that all member services will be available on Saturday, April 4th.
Please click here for our special edition newsletter to find out how the upgrade will affect you and your accounts.
Internet Security
You may have been hearing in the news reports of network breaches and compromises of consumer data. There is no evidence that MountainCrest Credit Union data has been affected. However, it is always a good idea to periodically change your passwords as a security caution. We also encourage you to continue to monitor your accounts for unusual activity. For additional online security information click here>.
Microsoft Discontinuing Support of Windows XP
Microsoft will be discontinuing its support for the Windows XP operating system starting April 8, 2014. According to the Microsoft website end of support means, there will no new security updates, non-security hotfixes, free or paid assisted support options or online technical content updates.
What does this mean to our members?
Running Windows XP SP3 (or earlier service packs) in your home after the end of support date may expose you to potential security risks. Systems not supported become vulnerable to the latest cyber threats which could lead to identity theft.
Don't Lose Your Overdraft Protection
An easy online form to ensure you have full overdraft protection on everyday debit card purchases and ATM withdrawals.
Debit/ATM Card Fraud Prevention
MountainCrest Credit Union works hard to protect you from fraud. Read more how we monitor your card for unusual activity to help prevent potential risk.