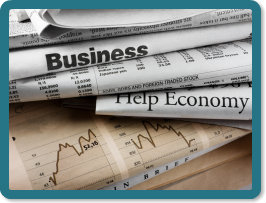 News & Press Releases
This is where you can stay up-to-date with all the latest news from your credit union. Click on any of the articles below to see what is new.
Join us for our 2015 Annual Meeting
Date: Tuesday, March 3rd
Time: 5:30 p.m.
Place: Everett Branch
Celebrate the credit union difference by participating in the election of your volunteer Board of Directors and Committee Members. Come visit with staff, enjoy door prizes and a light snack.
New upgrades coming April 1, 2015
On April 1, 2015 MountainCrest Credit Union will launch a new core processing system to replace the current core system, which we have been using for over 10 years. We are excited about this transition to newer efficient technology and the benefits it will provide our members. Be on the lookout for more information regarding:
MCTeller, our new and improved Online Banking

MCMobile, our new Mobile Banking

MCTalk, revised Audio Response

MCCheck, our new Remote Deposit Capture Feature
Newsletter
Please click here for the latest edition of our Newsletter
Internet Security
You may have been hearing in the news reports of network breaches and compromises of consumer data. There is no evidence that MountainCrest Credit Union data has been affected. However, it is always a good idea to periodically change your passwords as a security caution. We also encourage you to continue to monitor your accounts for unusual activity. For additional online security information click here>.
Microsoft Discontinuing Support of Windows XP
Microsoft will be discontinuing its support for the Windows XP operating system starting April 8, 2014. According to the Microsoft website end of support means, there will no new security updates, non-security hotfixes, free or paid assisted support options or online technical content updates.
What does this mean to our members?
Running Windows XP SP3 (or earlier service packs) in your home after the end of support date may expose you to potential security risks. Systems not supported become vulnerable to the latest cyber threats which could lead to identity theft.
Don't Lose Your Overdraft Protection
An easy online form to ensure you have full overdraft protection on everyday debit card purchases and ATM withdrawals.
Debit/ATM Card Fraud Prevention
MountainCrest Credit Union works hard to protect you from fraud. Read more how we monitor your card for unusual activity to help prevent potential risk.